JPMorgan's New Crypto Policies Head is a Former Celsius Executive!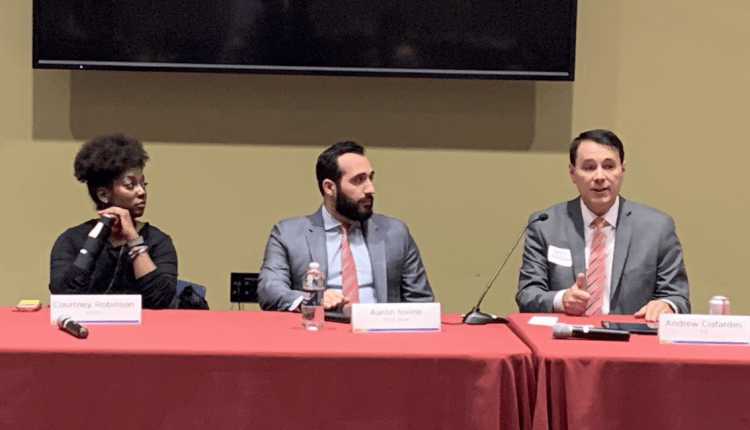 Even though JPMorgan CEO Jamie Dimon has referred to cryptocurrencies such as Bitcoin as "decentralized Ponzi schemes," the world's largest financial firm has gone ahead and hired a new head of virtual assets financial regulation.
According to a story from Bloomberg Law (1), Aaron Iovine, who formerly worked in a position quite similar to the one he holds at JPMorgan for the defunct crypto loan company Celsius, has joined JPMorgan.
According to Iovine's LinkedIn profile (2), he worked at Celsius from February and September of this year. Prior to that, he spent almost three years at Cross River, a crypto-friendly financial services company situated in New Jersey.
Reportedly, he will be working with JPMorgan's regulatory affairs group, which is led by Sharon Yang, who formerly worked for the Treasury Department as a deputy assistant secretary for international financial markets.
JPMorgan and Digital Currencies
Iovine's appointment came less than a month after Jamie Dimon, the CEO of JPMorgan, once again lashed out at cryptocurrencies, saying that he is a "major skeptic of crypto tokens […] like Bitcoin" and comparing the new asset class to "decentralized Ponzi schemes." Dimon's comments came less than a month after Dimon had lashed out at cryptocurrencies for the second time.
This was not the first time that Dimon had focused on cryptocurrency as an area of interest.
When the 66-year-old billionaire first spoke about Bitcoin in January 2014, not long before the collapse of Mt. Gox, he stated that the world's largest digital asset was "a terrible store of value" and that the cryptocurrency "can be replicated over and over again." Mt. Gox went bankrupt not long after the billionaire made his initial comments about Bitcoin.
In the past, Jamie Dimon, JPMorgan Chase's CEO, referred to Bitcoin as a "fraud" and "fool's gold." However, in 2019, JPMorgan Chase created its own U.S.-dollar pegged stablecoin that it termed JPM Coin.
Additionally, the bank allows its wealth management customers to invest in cryptocurrencies such as Bitcoin, Ethereum, Bitcoin Cash, and Ethereum Classic, in addition to purchasing shares of Grayscale Bitcoin Trust (GBTC).
JPMorgan posted (3) an entrance for a digital assets counsel position with its corporate and investment bank in New York earlier this month. The successful applicant to this position will be accountable for a variety of duties, including advising on compliance and regulation issues, providing daily business assistance, and documenting issues related to the bank's various digital assets initiatives.