'Warriors of Future' Movie releases NFT collection for fans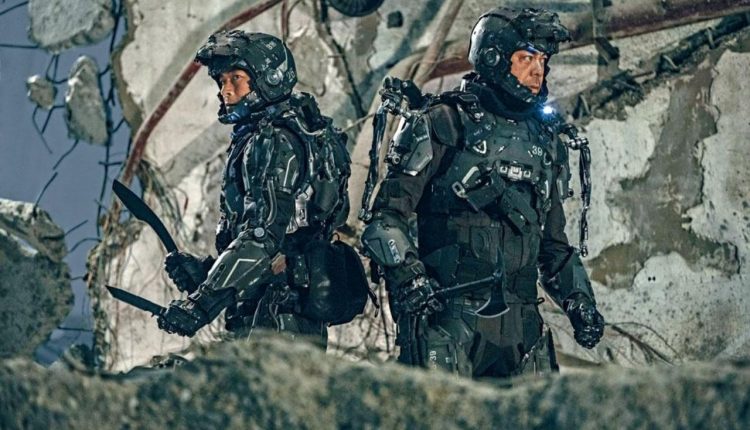 One Cool Group's multimillion-dollar sci-fi action picture Warriors of Future aims to be the first Asian box office success to include a non-fungible token (NFT) collection.
The NFT collection, which includes four different types of soldiers and 10,000 unique 3D avatars, is anticipated to be released on August 6. Additionally, the Ethereum (ETH) blockchain will power it.
Warriors of Future will implement a ground-breaking interchangeable system in the NFT collection that lets users swap out traits inside their own NFTs.
The background, helmet, arms, body of the armor, and weapon are some movable components. The report mentioned:
"The NFT market will reflect these replaceable components in real-time. Additionally, the owner will be able to play as an avatar using their NFT in the upcoming Warriors of Future mobile game.
In the future shown in the movie The Warriors of the Future, the Earth is lifeless due to climate change and pollution. However, a meteorite brings life from another planet to Earth. The film, which took six years to make, is anticipated to be released in theaters in Asia this year.
One Coo Group's Chief Financial Officer, Ella Wong, made the following observations:
We can't wait to show our next-generation users the boundless potential of the entertainment sector powered by blockchain. We are able to explore additional future possibilities thanks to this partnership, which is pioneered by our upcoming movie Warriors of Future.

He continued, "We anticipate linking the greatest in the entertainment industry in ways and through experiences that were not previously imaginable.
Warriors of Future NFT, produced by One Cool Group and Gusto Collective, aims to be the first installment of a long-term integration project between entertainment IPs and Web 3.
Gusto Collective's founder and CEO, Aaron Lau, said:
The future of media is Web 3. It's a paradigm-shifting technology that envisions a much more open, decentralized, and safe web, made possible by developments in blockchain and machine learning. The potential of the newly developed idea of digital asset ownership is enormous.
Earlier this year, the Abu Dhabi Global Market (ADGM) disclosed plans to allow authorized exchanges to trade NFTs.