'Core Scientific' Sells More Bitcoin Than It Mined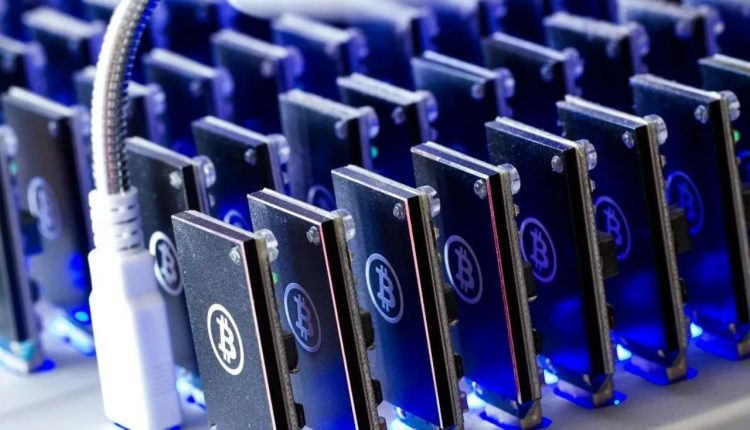 Core Scientific, a publicly traded Bitcoin mining company, suffered another net loss on its Bitcoin assets during the past month.
According to a release made by the corporation on Friday, they made a profit of $44 million after selling 1,975 coins in July at an average price of $22,000 per Bitcoin. This was disclosed in the announcement. During this time, a total of only 1,221 coins were mined.
On the 31st of July, this resulted in Core Scientific's balance sheet having a total of only 1,205 Bitcoin and $83 million in cash.
According to the company's explanation, most of the revenue generated from bitcoin sales in July was put toward paying for capital investments connected to expanding the capacity of data centers. It also reduced its debt to the mining server manufacturer Bitmain in preparation for an order of 100,000 ASIC servers in 2021. ASIC servers are the specialized equipment that is used to mine Bitcoin competitively.
There are still payments relating to ASIC that total less than $10 million and are overdue.
Even if Core Scientific's overall Bitcoin holdings have been reduced even further as a result of the selloff, the company has suffered just a moderate loss in comparison to the previous month. In June, the company "enhanced liquidity" by selling 7,202 Bitcoins at a total value of $165 million. This was done despite the price of Bitcoin being significantly below $30,000. However, it only created 1,106 coins in the meantime.
Many Mining Companies Have to Liquidate their Bitcoin Holdings
In addition to this, Core Scientific has continued to expand its business. In July, the business installed an additional 14,000 ASIC servers, bringing the number of machines that can hash data to 19.3 exahashes per second (EH/s). This is the highest capacity of any publicly traded company in North America. According to the data presented on Blockchain.com, this equates to 19.3 quintillion hashes per second. This figure represents approximately one-tenth of Bitcoin's overall hash rate.
Customers rent ASICs from Core Scientific's data centers as part of the company's colocation services, accounting for around 44 percent of the overall hash rate generated by the company. In July, the business inked colocation agreements with customers that are anticipated to produce annual revenue of $50 million.
Core Scientific is one of the manufacturing miners that temporarily halted activities in Texas to preserve the grid amid an extreme heatwave at the beginning of the previous month. On its own, the company saved 8,157-megawatt hours of electricity.
As part of the load management scheme that is accessible to Bitcoin miners in the state of Texas, certain companies, such as Riot blockchain, were financially reimbursed for their actions to reduce usage. It made $9.5 million, which is more than the value of all of the Bitcoin it had mined on its own in July. Core Scientific did not disclose getting comparable remuneration anywhere in their statement.
More news: Crypto Fundraising of 2022 Already Outperforming All of 2021
DeBridge Finance Faced Cyber Attack from Lazarus Group: Alex Smirnov
Co-Marketing Agreement with Coinbase Will Help BlackRock Increase Crypto Access Points