MicroStrategy Planning To Buy Bitcoin Worth $500M By Selling Stocks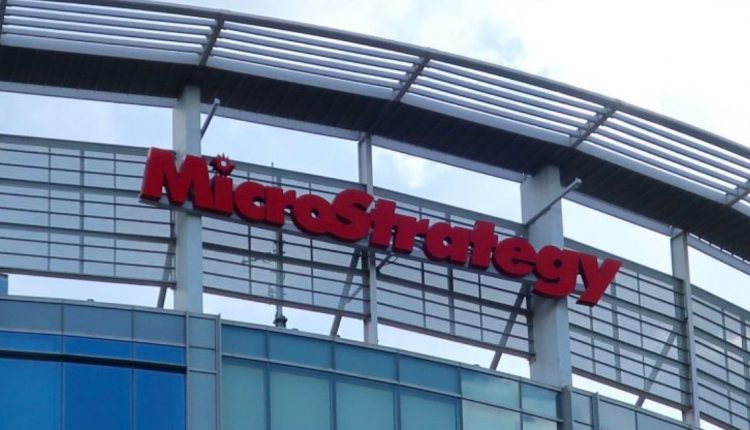 MicroStrategy (MSTR), a leading business analytics company, has planned to sell as much as $500 million worth of stock in order to fund more purchases of cryptocurrencies.
According to the filing that was submitted to the United States Securities and Exchange Commission (SEC), the Class A shares will be sold through Cowen & Co. and BTIG LLC. (1) These two investment banks are among the most prominent in the world when it comes to covering stocks related to cryptocurrencies.
There was no mention of a time frame for any potential sales at this point. According to the stipulations of the purchase agreement, MicroStrategy has the right to sell shares in a quantity and at a time that will be chosen by the firm on an ongoing basis.
MSTR made it clear that the stock offering is going to be used for "general corporate purposes, including the acquisition of bitcoin."
Following the announcement that the firm has agreed to sell up to $500 million in common shares in a fresh offering, the stock of the company nudged down 1% in trading that occurred after regular market hours on Friday.
Microstrategy has always shown a significant level of interest in the acquisition of vast quantities of cryptocurrencies, most notably Bitcoin.
When CEO Michel Saylor Stepped down from CEO
After MicroStrategy Inc. reported a loss of over $1 billion related to the second-quarter plunge in the price of Bitcoin, co-founder Michael Saylor announced last month that he would focus more on Bitcoin and would step down from his role as chief executive officer (CEO). Saylor's decision came after the enterprise-software maker reported the loss. (2)
On August 2, MicroStrategy reported that its revenue had decreased by 2.6% year-on-year to $122.1 million in the three months ending June 30. At the same time, the company's gross profit had decreased by 5.2% to $96.9 million, and its net losses had ballooned to $1.062 billion. Of this amount, $917.8 million was due to impairment charges on MicroStrategy's vast BTC holdings.
MicroStrategy went on a buying binge for bitcoins two years ago after CEO Saylor had a sudden realization that bitcoin represented the future of all financial transactions.
In recent days, MicroStrategy has received increased attention from the spotlight that is the media. Recently, the District of Columbia filed a lawsuit against Saylor and MicroStrategy, alleging that they evaded taxes on Saylor's revenues that were earned within the district.
MicroStrategy's stock dropped by more than 4% on Thursday as the analytics software company lost more ground in the wake of a lawsuit alleging tax evasion on the part of company Chairman Michael Saylor. The lawsuit was filed in response to allegations made in the lawsuit that MicroStrategy Chairman Michael Saylor committed tax evasion.
The Attorney General of the District of Columbia, Karl Racine, announced that his office would be bringing a lawsuit against MicroStrategy for "conspiring to help him [Saylor] evade taxes he legally owes on hundreds of millions of dollars he's earned while living in D.C." Racine's office is suing MicroStrategy for "conspiring to help him [Saylor] evade taxes he legally