Lululemon's SHOCKING $2.2 Billion Q2 Revenues – Is This the Hottest Stock of 2023? 💰📈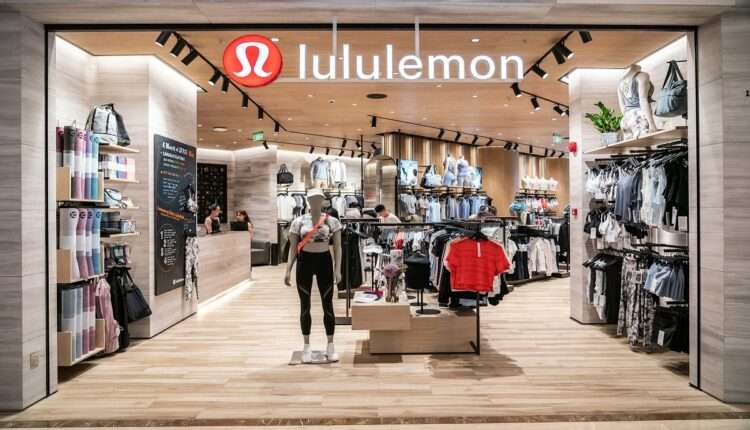 Lululemon Athletica has disclosed its Q2 2023 revenue, which stands at around $2.2 billion, reflecting a notable 18% growth compared to the corresponding period in the previous year.
The earnings per share (EPS) for the quarter amount to $2.68, exceeding the projected value of $2.54 as anticipated by analysts.
The shares of LULU experienced a 1.20% increase during trading on Thursday, followed by an additional gain of 1.51% in after-hours trading. As a result, the year-to-date performance of LULU has seen a cumulative increase of around 19%.
During the second quarter, there was a significant increase in revenue, with North America experiencing notable growth of 11% and international markets witnessing a substantial surge of 52%.
The data reveals a notable 7% growth in comparable store sales, accompanied by a substantial 15% jump in direct-to-consumer net revenue.
The success of Lululemon, as stated by its CEO Calvin McDonald, may be attributed to the company's expansion into new regions and the strong loyalty of its customer base.
The gross profits achieved during the quarter amount to $1.3 billion, reflecting a year-on-year increase of 23%. Furthermore, a total of $191.7 million was allocated to shareholders through the implementation of a share repurchase initiative.
The organization foresees a sustained increase in revenue, culminating in the conclusion of the quarter with a total of 672 establishments and significant financial resources.
Lululemon anticipates a sales range of $2.165 billion to $2.190 billion for the third quarter of 2023, reflecting a growth rate of approximately 17-18%.
Furthermore, the company expects its earnings per share (EPS) to fall within the range of $2.23 to $2.28.
The projected annual revenue for the fiscal year is estimated to be between $9.510 billion and $9.570 billion, indicating a growth rate of approximately 17-18%.
(1)