Earn Free Crypto Through Crypto Faucets: What is a Crypto Faucet?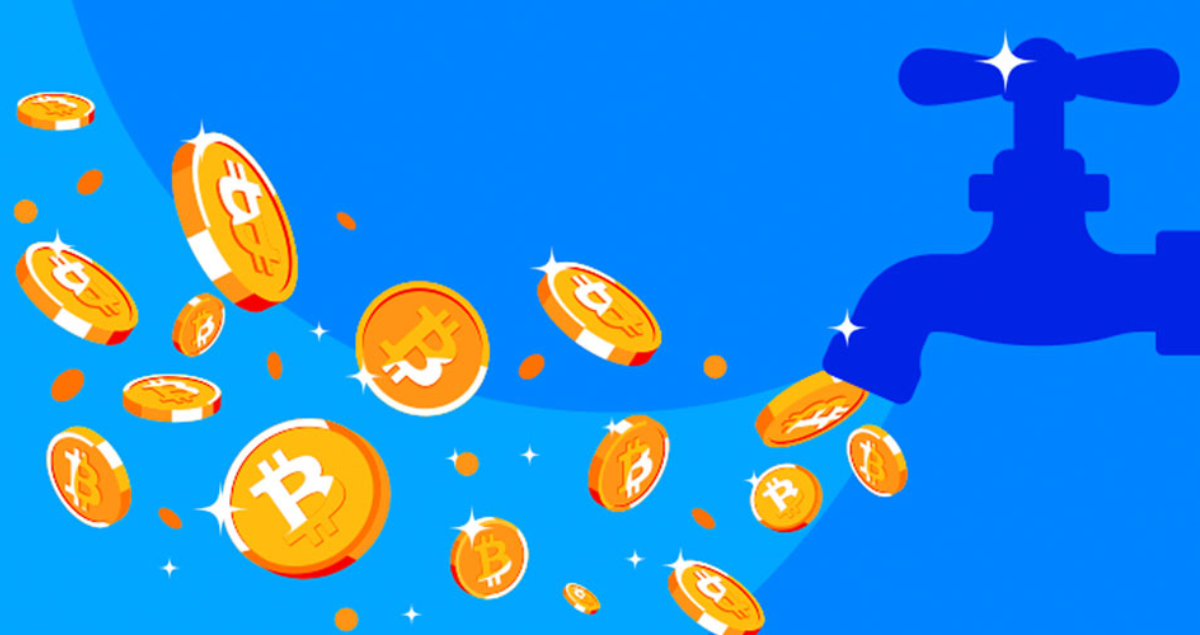 For transactions to be carried out and recorded on blockchains such as the Ethereum Mainnet, fees denominated in the cryptocurrency units of the blockchain must be paid.
The native coin of the Ethereum blockchain, Ethereum (ETH), can be purchased through exchanges and be used to cover transaction fees. On test networks like Rinkeby and research blockchains like Bloxberg, other Ether distribution methods are employed.
A faucet is a technique wherein it offers users free cryptocurrency to adhere to certain guidelines. Generally, faucets offer a set sum of money for a predetermined period or block. For instance, the web-based faucet of Bloxberg Blockchain delivers 0.2 ETH.
So, if you're still unsure, "free crypto" actually does exist. Yes, it is the answer! A website that gives you token amounts of cryptocurrency in exchange for completing simple tasks like answering quizzes, watching commercials or movies, etc., is known as a crypto faucet.
What does a Cryptocurrency faucet do?
The goal of cryptocurrency faucets is to give consumers access to free cryptocurrency to begin researching digital assets and eventually use them. For instance, a blockchain-powered permissionless network can be used to provide financial services to the low-income unbanked population.
In this essay, you'll learn about crypto faucets, including what they are, why they exist, how they operate, and the numerous risks they pose.
What Is The Mode Of Action Of Cryptocurrency Faucets? How Do They Work?
An easy way to use a cryptocurrency faucet is to sign up for a digital asset service or go to a website or app that offers you free cryptocurrency in exchange for participating in surveys, playing games, or watching movies or advertisements activities.
The website or app for the cryptocurrency faucets subsequently sends the earned cryptocurrency to your online mini-wallet. A micro wallet is similar to regular wallets but has a smaller storage capacity for cryptocurrency holdings. When you join up for a crypto faucet, your micro wallet is often created right away.
Andorra, an European Nation, Has Passed Act to Regulate Digital Assets
Are There many Kinds of Faucets?
You must examine different kinds of crypto faucets if you want to learn how to use them to make modest cryptocurrency payouts. Please keep in mind, though, that faucets differ from airdrops and bounties. While airdrops are often sent to users using a particular token or cryptocurrency wallet to raise awareness of a specific project, bounties refer to a list of reward-earning tasks (such as spotting bugs in the code) offered by a blockchain project.
On the other hand, the type of token offered as a reward can be used to classify crypto faucets. For instance, as mandated by Ethereum-faucet.org, Ethereum faucets provide users a set number of ETH in exchange for completing tasks like clearing captchas.
By mining websites and completing captchas on Fire Faucet, you may also earn ETH tokens. Dutchy CORP is a different Ethereum faucet website where you can get free ETH for performing tasks and playing games. Like Ethereum faucets, Bitcoin (BTC) faucets allow users to receive rewards in satoshis, the currency's smallest unit.
Examples of cryptocurrency faucets include those Litecoin (LTC) and Monero (XMR). For instance, Moon Litecoin offers free LTC to customers who complete certain tasks, like watching films. Users' small Moon Litecoin awards are kept in the micro wallet on Coinpot.co. Similarly, Monerofaucet.info offers incentives cashable for 0.000005 to 0.025 Monero tokens per hour.
Like other faucets, Zcash (ZEC) faucets offer free Zcash to customers who complete pointless chores. For instance, the Globalhive faucet offers free Zcash once every 20 hours. The typical payout is 0.00003100 ZEC, which may be taken immediately and deposited in your wallet.
Fans of Tron (TRX) may find an alternate method of obtaining free cryptocurrency with Tron faucets like Xcolander.com. The quantity of TRX coins you will earn depends on the number you are given while spinning the wheel on the platform (Xcolander.com).
Are There any Dangers of Cryptocurrency Faucets?
Freebies aren't always honest; some of them are used to trick users. For instance, some bitcoin faucet owners refuse to pay users even when they make a tonne of money from advertising clicks or streaming videos on their websites or applications. Additionally, watch out for phishers who use emails to make their websites and services appear legitimate. Never tell anyone your confidential information, such as the location of your wallet or your private keys, if you don't know it off by heart.
So, if you're curious, are cryptocurrency faucets secure? The solution is to study before deciding whether to do anything legal or illegal. Remember that if you rush into high-paying cryptocurrency faucets without doing your research, you risk wasting your valuable time for nothing.
Be cautious of websites that make lofty claims that seem too good to be true and give the impression of being dubious. To try out cryptocurrency faucets, you should stick to well-known, reliable businesses. If you utilize crypto faucets wisely and frequently, especially if the market value of the tokens you've obtained rises, time sums of free crypto might lead to a sizeable sum.
So, is it advisable to utilize a crypto faucet? Your availability and willingness to take the necessary time to earn free cryptocurrency will determine everything. Spending a lot of time on cryptocurrency faucets may not be the best option for knowledgeable individuals such as blockchain developers, analysts, or researchers.
But students or amateurs who want to make extra money can spend their time working on the numerous duties outlined above. Therefore, a bitcoin faucet may be nothing more than a waste of time for you or a blessing, depending on your expertise and approach to the cryptocurrency market.
More Articles: $ 1,700 Soon in Ethereum as it Breaksout of Long Consolidation