NFL All Day NFTs Launched for Public by Dapper Labs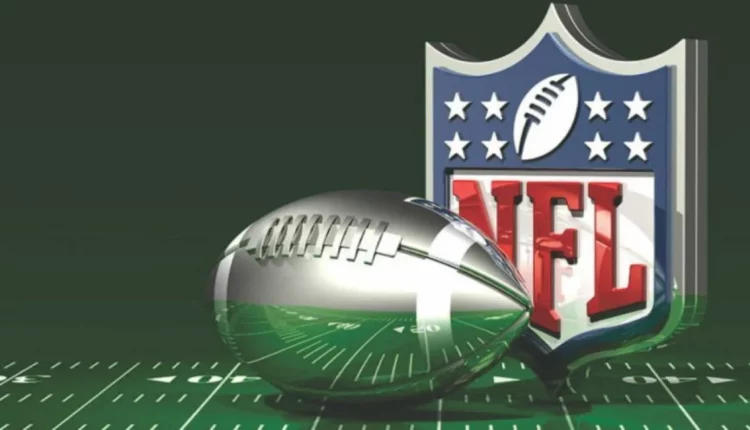 Summary:
Following its premiere in closed beta in December 2021, the virtual currency and collectibles platform NFL All Day is now available to the general public.
In a manner analogous to Dapper Labs' NBA Top Shot, NFL All Day provides NFTs based on video highlights.
The long-awaited release of NFL All Day has finally here. After extensive time spent in closed beta testing, Dapper Labs has announced that NFL All Day, the officially licensed NFL NFT collectibles platform, is now available to all collectors. This comes after NFL All Day completed its beta testing phase.
In a manner analogous to NBA Top Shot, NFL All Day provides tokenized video highlights as NFT collectibles. These collectibles can be purchased, sold, and traded on the Dapper market.
The Flow blockchain, which already supports Dapper's UFC Strike platform and projects from a wide variety of other companies and creators, is used to power this platform in the same way it runs those other platforms.
In the fall of last year, it was stated that NFL All Day would launch before the end of the previous NFL season, which concluded in February with Super Bowl LVI.
The launch of NFL All Day was scheduled for that month. However, it remained in closed beta after making its debut in that form back in December of last year. Over the past several months, it has made changes and added new features while gradually adding more users.
Missed out on the Enshrinement Drop?

Now you have another opportunity to own Moments from players like Justin Fields, Lamar Jackson, Jamal Agnew, Leonard Fournette, Justin Tucker, DeVonta Smith and so much more! ⭐️

Join the Rewind 2: Playmakers Drop waiting room now ‼️

— NFL ALL DAY (@NFLALLDAY) August 12, 2022
According to Dave Feldman, senior vice president of marketing at Dapper and a former NFL vice president, "Once we decided that we weren't going to launch before the Super Bowl last [season], I realized that we had the entire NFL offseason to keep our heads down and focus on some of the most important features and game design elements that we want to include."
Patrick Mahomes, the quarterback for the Kansas City Chiefs, has joined forces with NFL All Day, as was revealed back in March. This move is intended to strengthen the public launch. Mahomes, a Super Bowl champion who previously sold his own Ethereum NFT artwork for millions of dollars, will act as the face of All Day and participate in advertisements for the platform.
Feldman said this about Mahomes: "He's just a natural match. I have to say, working with him has been a pleasure. He is an avid NFL All-Day fan and knowledgeable about Web3 and NFTs.
In celebration of this week's public launch, NFL All Day will release a new "Headliners" pack of NFT moments on Friday. This pack will include the platform's first Legendary-edition moments from Tom Brady (a fan of NFT and crypto) and Derrick Henry. Additionally, the pack will include moments from Trevor Lawrence, Jalen Ramsey, and other players.
An NFT is a blockchain token that reflects ownership of an item, such as a sports collectible, a piece of artwork, or an item in a video game. Examples of NFTs include these things.
When the platform's popularity skyrocketed in early 2021, NBA Top Shot was one of the games that helped get NFTs into the mainstream. According to data from CryptoSlam, it has created a secondary trade volume of more than one billion dollars worth today.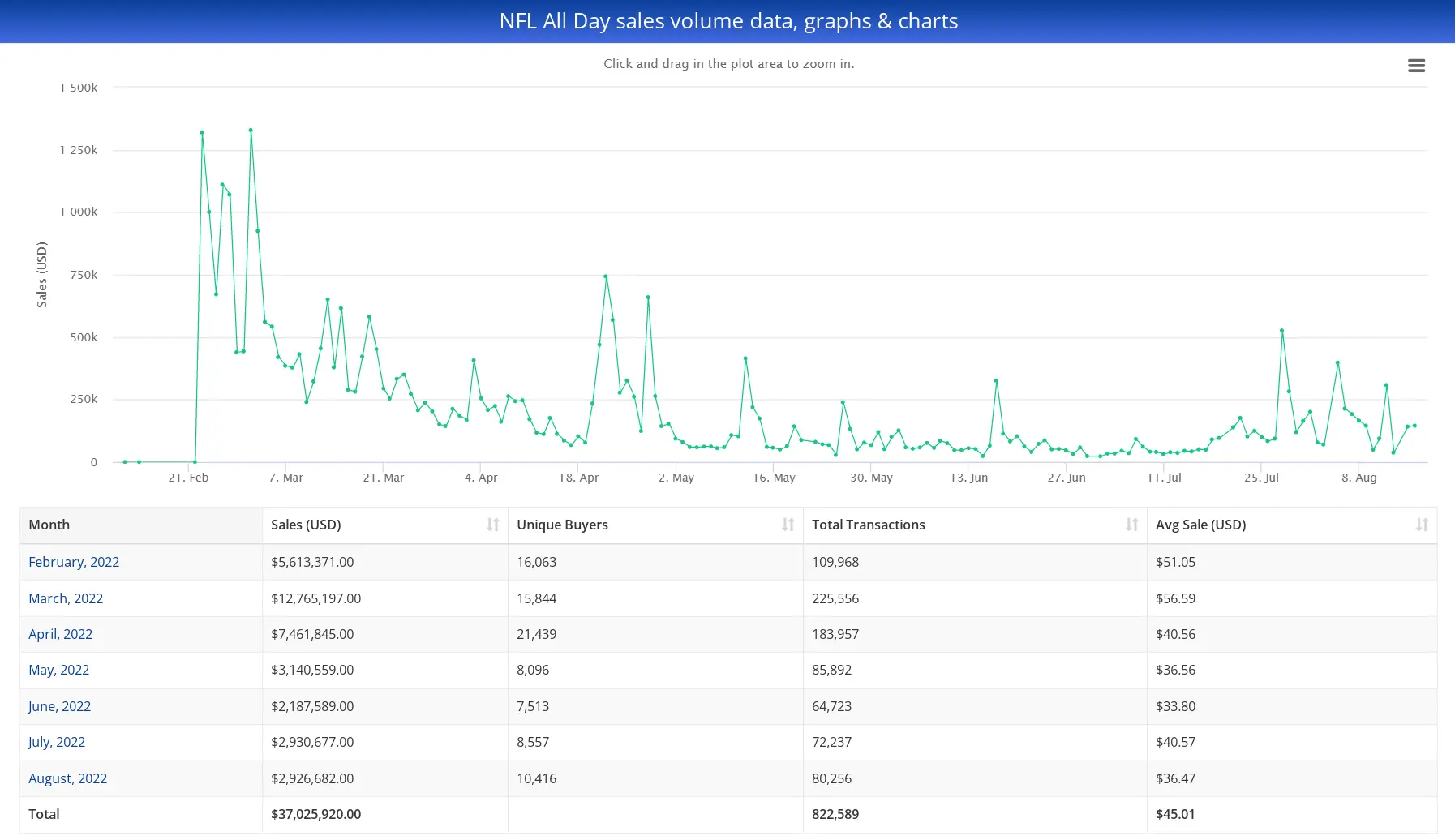 During this week's exploration of the game's limited beta, Decrypt discovered that the premise and design of NFL All Day is strikingly comparable to those of NBA Top Shot.
At the moment, hundreds of video highlights have been transformed into digital treasures, and each one of these collectibles has a special edition number.
Increasing Number of Top Sports Franchises Embracing NFTs
Feldman stated that even while the NFL All Day experience will be operationally similar to Top Shot, it will be distinct regarding how Dapper will handle the content. He hinted that aspects that have not yet been disclosed would take a different approach than NBA Top Shot, and he mentioned that some content would be linked to the primetime game schedule of the NFL.
Feldman claims that NFL All Day was successfully luring almost 200,000 paying consumers to purchase an NFT moment during the closed beta phase, with total sales amounting to "tens of millions of dollars" today.
On top of the original primary sales made through the site, CryptoSlam has shown about $37 million worth of transactions made on the secondary market up to this point.
Feldman stated that the long-term idea for NFL All Day—much like the plan for Top Shot—is to continue to build in additional features, gamified collection challenges, and other value for holders throughout the game's lifetime.
He stated that despite the meltdown of the cryptocurrency market and the falling prices of many NFT projects, Dapper is continuing to build and concentrate on customer functionality.
He remarked, "I think some of the pitfalls of what's been going on in the Web3 world has been merely short-term projects that lack utility. I think some of the advantages of what's been going on in the Web3 world has been… We are committed to the long term and to enhancing the experiences of our fans in their entirety."
More Stories: Channel Islands of UK Becoming a Tax Heaven For Crypto Investors