WazirX Assets Attached by Indian ED in Recent Crackdown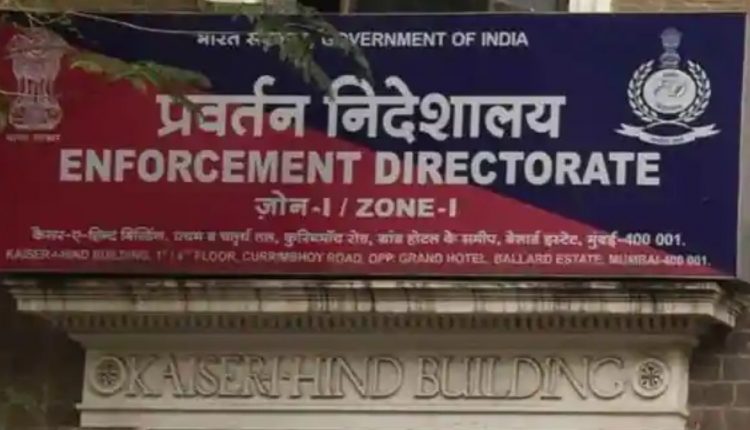 In 2019, Binance completed the acquisition of WazirX. As part of that process, the assets of WazirX have been blocked as part of an investigation into potential violations of foreign exchange regulations.
The ED has placed a freeze on assets with a total value of $8.16 million, which is equivalent to 646.70 million Indian rupees.
WazirX, owned by Binance, one of the largest digital currency exchanges in the world, has had its assets frozen by India's financial crime-fighting agency as a result of an inquiry into possible violations of laws governing foreign exchange. The investigation was initiated as a result of WazirX.
The Indian regulatory body is investigating several fintech companies concerning allegations of inappropriate behavior on quick lending applications. These apps provide short-term loans.
The Enforcement Division (ED) asserted, in a press release, that WazirX knowingly assisted around 16 questionable fintech companies in "laundering the profits of crime utilizing the crypto method." As a direct consequence, the authority has placed a hold on WazirX funds totaling $8.1 million. The ED has leveled allegations against the platform that it was involved in the unlawful laundering of three hundred and fifty million dollars received through fast loan companies.
There has been no response yet from WazirX.
Binance Acquired WazirX in 2019
The searches were directed toward a board of directors member at Zanmai Lab, the firm that owns WazirX. Shortly after the news article was published on Twitter, the CEO of Binance, Changpeng 'CZ' Zhao, responded to rumors that his business is the owner of WazirX by denying the allegations.
During an investigation into the fund's trail, the ED discovered that fintech companies moved considerable sums of money to buy crypto assets, which were subsequently laundered outside.
According to the announcement, the vast majority of funds were redirected to the WazirX exchange, and the crypto assets that were being purchased were being redirected to unknown wallets located in other countries.
Binance has made it clear that it wants to give the impression that it is not involved in the controversy by entirely distancing itself from it. As a technical solution, users must know that Binance exclusively provides wallet services for WazirX. This information is communicated to users via the @cz binance Twitter account. Integration of off-chain transactions is also being done to lower network fees.
Quick thread on Binance and WazirX, and some incorrect reporting.

Binance does not own any equity in Zanmai Labs, the entity operating WazirX and established by the original founders.

1/4

— CZ 🔶 Binance (@cz_binance) August 5, 2022
This can be used as evidence to show that WazirX is in control of every other exchange process, including user registration, know your customer checks, trading, and the initiation of withdrawal requests.
Approximately one and a half months ago, Binance was the focus of a case that was analogous to the one involving WazirX and suspected "indirect" money laundering; however, this case involved 2.35 billion USD between 2017 to 2021.
Recent statements made concerning the oversight of the network by Zanmai Labs and the functioning of WazirX are said to be quite alarming, according to the Chief Executive Officer of Binance.
Binance collaborates with several law enforcement groups throughout the world. Any chance we get to work together with ED would make us really delighted.
More Stories:
DeBridge Finance Faced Cyber Attack from Lazarus Group: Alex Smirnov
Crypto Fundraising of 2022 Already Outperforming All of 2021