Vitalik Re-Stresses the Usefulness Of Crypto Payments, Says they are Superior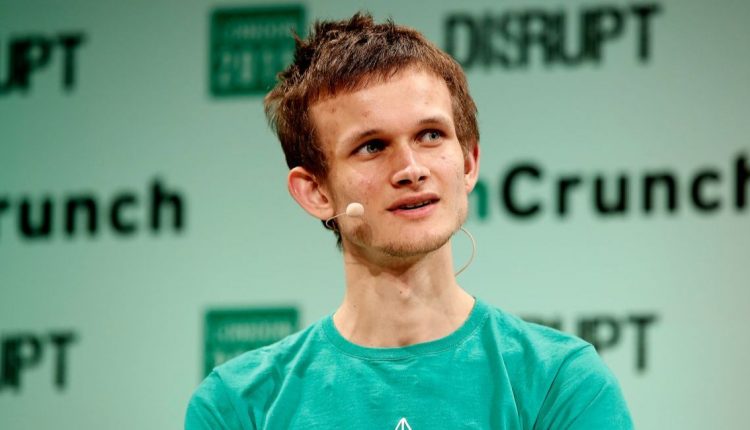 According to Vitalik Buterin, Cryptographic payments are superior, and people underestimate their potential.
Vitalik Buterin, one of the co-founders of Ethereum (ETH), is of the opinion that crypto payments offer advantages that are underappreciated by the general public due to the convenience and censorship-proof nature of these transactions.
People continue to underrate how often cryptocurrency payments are superior not even because of censorship resistance but just because they're so much more convenient.

Big boost to international business and charity, and sometimes even payments within countries.

— vitalik.eth (@VitalikButerin) August 24, 2022
In a tweet published on August 24, Vitalik noted that the cryptocurrency payment may potentially provide a "huge boost to worldwide commerce and charity, and occasionally even payments within countries."
Buterin Had Said it Before Too
Buterin predicted, during an interview that took place during Korea Blockchain Week 2022, that the use of payments based on digital assets will become increasingly common in the years to come.
Because of the reduction in Ethereum fees that would result from the integration, he believes that the cryptocurrency payment system will become more widespread. As a consequence, this will ultimately result in "improvements to the efficiency and accessibility of the crypto."
Buterin stated that a number of people all around the world are already utilizing digital assets for the purpose of making international payments. However, there are still further prospects for cryptocurrency payments in nations with lesser incomes. Because of this, fee restructuring is required, since it is now too expensive.
In addition to this, Buterin discussed the goal of Bitcoin (BTC) to function as a "peer-to-peer electronic cash system." He was optimistic about the Bitcoin Lightning Network and said that scaling solutions for Layer 2 might assist extend use cases for crypto assets.
Buterin said:
"Scalability isn't just like this dull thing where you simply need like cost numbers to go down," said the researcher. "Scalability, I think truly enables and unlocks totally new types of applications."
Sam Bankman-Fried too recognizes prospects in crypto payments
In a recent Twitter conversation, the founder of FTX, Sam Bankman-Fried, mentioned that the cryptocurrency sector has use cases in the payments industry.
3) Let's start with payments, both domestic and international.

— SBF (@SBF_FTX) July 16, 2022
According to SBF, making payments using the conventional monetary system is challenging, time-consuming, and expensive. In comparison, the processing time for cryptocurrency payments is only a few seconds, and they only cost a fraction of a penny and are completed in under a minute.
During this time, several businesses have begun to welcome crypto as a valid form of payment.
According to a study conducted by PYMNTS, 85 percent of the companies polled that have annual revenue of more than one billion dollars have used cryptocurrency payments.