Vauld Filed for Protection From Creditors
Vauld is attempting to obtain protection from creditors due to the disruption to its platform and the firing of workers.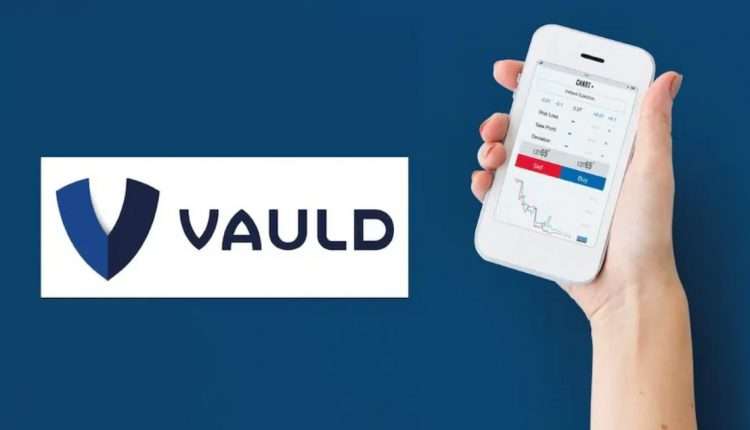 Vauld, one of the cryptocurrency enterprises most negatively impacted by the unfavorable macroeconomic conditions, has applied for protection against creditors in Singapore. The procedure ought to provide the organization with the "breathing space" it needs to restructure its struggling activities.
Searching for a Solution
It is easy to assume that the crypto winter has damaged several businesses in the sector, including Vauld, a Singaporean exchange for digital assets. The startup, backed by Coinbase and Peter Thiel's Valar Ventures, ceased trading, deposits, and withdrawals last month. Shortly after, it let go of almost 30% of its workforce, blaming the protracted market downturn and economic recession.
According to recent reporting by WSJ, Vauld would apply for protection from creditors to calm the volatility. The procedure is very comparable to Chapter 11 bankruptcy in the United States. The debtor is given extra time to sort out its financial issues while maintaining control over its activities. In Vauld's example, the moratorium ought to provide the business with the essential "breathing space" following all the unfavorable events:
"The management has decided that, in light of the current circumstances, it would be in the best interests of all stakeholders (including creditors) to file the Application for a moratorium order … This is so as to give Defi Payments [its Singapore entity] and the Vauld management the breathing space it requires to prepare for the intended restructuring for the benefit of all stakeholders."
It is important to note that Three Arrows Capital, another digital asset company with substantial troubles during the current bad market, is based in Singapore (3AC). Its issues were primarily brought on by the devaluation of the majority of digital currencies and the collapse of Terra's algorithmic stablecoin (UST) and its native token (LUNA).
The crypto hedge fund was unable to satisfy margin calls last month. A British Virgin Islands court ordered its liquidation a few days later. BlockchainCom and Voyager Digital are a couple of 3AC's creditors, which was seen as a major blow to the sector. Several reports claim that the company owns 27 firms for almost $3.5 billion.
Can Nexo Save Vauld from Sinking?
The cryptocurrency lender Nexo has closely monitored Vauld's problems and may soon buy it. The two sides agreed to a 60-day exclusive exploratory period centered on the proposal. If the deal is completed, Nexo will eventually buy the whole Singaporean company.
Vauld's co-founder and CEO, Darshan Bathija, believed that the acquisition might increase investor protection and solve some of the platform's issues:
"Operating under the Nexo umbrella puts us instantly in a position of strength to continue the execution of our fiduciary obligations to our customers and at the same time to execute upon both companies' ambitious roadmaps, regardless of the market conditions."