Celsius Has Filed a Countersuit Against Keyfi, Citing the Latter's Alleged "Incompetence and Deception."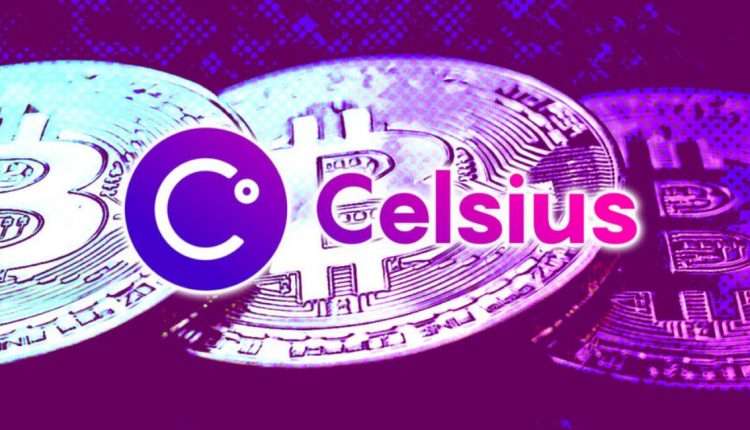 Celsius, a defunct cryptocurrency lending company, based in New Jersey, has filed a countersuit against decentralized cryptocurrency lending platform KeyFi and the company's CEO, Jason Stone. It asserts that KeyFi lost CEL, which was worth millions of dollars, due to negligence and dishonesty on the company's part.
The lawsuit filed by Celsius follows closely on the heels of a lawsuit filed by KeyFi against Celsius a few weeks ago for allegedly breaching a profit-sharing agreement.
Mismanagement and deceit?
The CEO of KeyFi, Jason Stone, is accused of making a false representation of himself as a pioneer and an expert in coin staking and decentralized finance ventures, according to Celsius. However, because of poor management and dishonesty, KeyFi is said to have misplaced coins worth millions of dollars that were stored in Celsius wallets.
Celsius claims, therefore, that KeyFi used these stolen currencies to acquire hundreds of NFTs and then moved them to its wallets after making the purchases. According to the allegations made in the lawsuit, it has also sold some of these assets for profits in the seven figures.
In the case that Celsius has filed, the company also alleges that Stone and KeyFi relied on a bitcoin mixer known as Tornado Cash.
According to the report, Stone and KeyFi used the same method to launder numerous millions of dollars worth of Celsius property multiple times.
Due to its involvement in many instances of money laundering, Tornado Cash was recently placed on a "blacklist" by the United States Department of the Treasury.
In light of KeyFi's history of criminal activity, Celsius has urged that the company be required to pay punitive damages.
In addition, the lawsuit asserts that Celsius and Stone reached an agreement in August 2020 whereby Celsius would establish a wholly-owned subsidiary to acquire KeyFi assets and operate Celsius's staking and DeFi activities, with Stone serving as the CEO of that subsidiary. This agreement was made between Celsius and Stone. When Celsius discovered that KeyFi had been utilizing Celsius currencies for other reasons, it contacted Stone and requested that the coins be returned.
Stone responded before the end of March 2021, stating that the KeyFi team would secure the "full repayment of all Celsius tokens (principal plus interest earned) managed by KeyFi by the end of April at the latest." Stone's response was made in 2021.
The accusations made against Celsius by KeyFi
It wasn't until the beginning of July that KeyFi filed a lawsuit against Celsius, alleging that Celsius had breached a profit-sharing agreement and failed to pay KeyFi tens of millions of dollars.
A Memorandum of Understanding was struck between KeyFi and Celsius, which requires KeyFi to operate as Celsius KeyFi, a subsidiary controlled by Celsius. During that period, from August 2020 through March 2021, both organizations collaborated.
Stone also asserted in a tweet that Celsius was operating similarly to a Ponzi scheme by taking out fresh loans with high-interest rates to repay previous depositors and creditors. He further stated that although Celsius had previously indicated that it would hedge any potential temporary loss resulting from the joint activities in liquidity pools, the company had not done so.
Before leading 0xb1, I spent years in the Proof of Stake realm creating yield optimization strategies. In 2019, I founded a company called KeyFi that wrote MPC staking software and strategies.

— 0xb1 (@0x_b1) July 7, 2022
The entirety of the company's investment portfolio was unprotected against market risk.
Never-ending conflicts
When Celsius announced in July this year that it would seek protection under Chapter 11 in the United States, it sent its 1.7 million consumers into a frenzy. Reorganization is typically handled by a company or partnership when filing for protection under Chapter 11 of the Bankruptcy Code, which makes this option available. A chapter 11 debtor would typically offer a plan of reorganization to continue operating the business and make payments to creditors over time.
According to recent reports, the value of Celsius's assets dropped by almost fifty percent during the cryptocurrency market crisis that occurred in May. During the same month, two of the most prominent digital tokens, namely Luna and TerraUSD, also experienced catastrophic losses. Even though it was denied, the Wall Street Journal quickly publicized the findings of the analytics firm Nansen, which suggested that Celsius was implicated in the issue.