Binance Will Stop Support For USDC!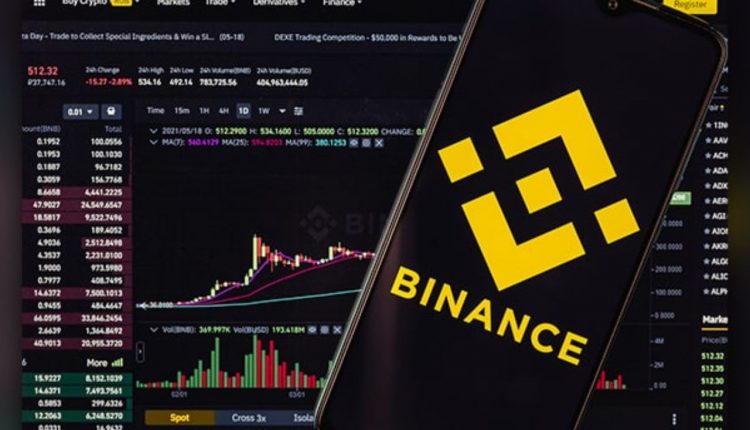 On Monday, the cryptocurrency exchange known as Binance announced that it has begun offering "BUSD Auto-Conversion."
Customers will be able to convert any existing user balances and new deposits of four different stablecoins, including USD Coin (USDC), Pax Dollar (USDP), and True USD (TUSD), into the company's native stablecoin, BUSD. This will effectively delist trading of the three competing stablecoins.
"To boost liquidity and capital-efficiency for customers," the business said in a statement, "Binance is launching BUSD Auto-Conversion for users' existing balances and new deposits of USDC, USDP, and TUSD stablecoins at a 1:1 ratio."
In addition, Binance declared that it would delete and halt all trading on spot pairings, which include USDC, USDP, and TUSD.
The 29th of September is the first day of the conversion. "Beginning on 2022-09-29 03:00 (UTC), users will trade on the Binance Platform with a consolidated BUSD balance that includes their balances of these four stablecoins (BUSD, USDC, USDP, and TUSD) following conversion,"
According to CoinMarketCap, USDC has a market capitalization of $51 billion, making it the second largest stablecoin overall. The stablecoin known as BUSD issued by Binance comes in third place with a market cap of $19 billion, while USDP and TUSD both have far lower values.
Because of this decision, Binance's 120 million users worldwide will no longer have access to direct custody of USDC, USDP, and TUSD.
The company has stated that the change will not impact the users' ability to withdraw funds. According to the explanation provided by the business, customers "will continue to be able to withdraw funds in USDC, USDP, and TUSD at a 1:1 ratio to their BUSD-denominated account balance."
The exchange has assured its customers that the converted balance will be shown on their accounts within twenty-four hours. In addition, they clarified that the minimum amount required to convert currencies manually is one USDC, USDP, or TUSD, whilst accounts with smaller balances are automatically converted to BUSD.
Binance has indicated that it may broaden or modify the list of stablecoins that are eligible for automatic conversion in the future.
Other Announcements Made by Binance
The exchange also announced that it would stop supporting goods denominated in USDC, USDP, and TUSD. This includes spot trading, futures trading, and margin lending.
On September 23rd, affected USDC products, which include crypto loans, savings accounts, and DeFi staking subscriptions, will be closed and liquidated.
The news is being met with some skepticism, as users on the Binance exchange have criticized the move to convert competing stablecoins into the Binance stablecoin.
"Crypto monopoly 101: Binance will withdraw $USDC as a trading asset on September 25 to promote its $BUSD," "@BloodgoodBTC" is the handle of a user on Twitter who made the statement.
Crypto monopoly 101

Binance will remove $USDC as a tradable asset by Sep 25 to push their $BUSD.

They also hired ex Brazilian central Bank President as advisor, because bankster connections matters. For regulations.

Binance is deleting competitors like Google did 10 years ago.

— Bloodgood (@bloodgoodBTC) September 5, 2022
"Based on market behavior, it would seem much of this shift has already occurred," said a Circle spokeswoman in response to the development. "And although optimizing dollar liquidity on the world's largest exchange may offer benefits, the paradigm does present possible market conduct problems."
On the Binance platform, users will continue to have access to Tether (USDT), the most popular stablecoin with a market worth of 68 billion dollars.
Stablecoins, a newer type of cryptocurrency, is gaining popularity due to their commitment to minimizing price fluctuation. This volatility has prevented Bitcoin and other digital assets from being widely used as a medium of exchange. Stablecoins aims to eliminate this problem.
Since Tether (USDT) was released in 2014 as the first stablecoin, the list has evolved to include other cryptocurrencies such as USD Coin (USDC), Dai (DAI), True USD (USDT), Binance USD (BUSD), Paxos Standard, Digix Gold, and Havven's Nomin, amongst others. USD Tether (USDT) was the first stablecoin.