OKX, a cryptocurrency exchange, confiscated upwards of $2 million in a total of Tether's USDT stablecoins on Tuesday, February 28.
The tokens were reportedly connected to five cryptocurrency accounts involved in "malevolent price manipulation" of the Celestial (CELT) token.
In addition, the cryptocurrency exchange plans to re-credit all affected users with a total of three million dollars.
The creators of Celestial made the announcement about the launch of a new blockchain game over the course of the past weekend.
Immediately after that, the developers of Celestial also started an online campaign to promote the new game using OKX's branding.
The price of the CELT token roughly doubled as a direct result of the events that took place merely within the past two days. But, in the past day and a half, its price has decreased by more than fifty percent (50%).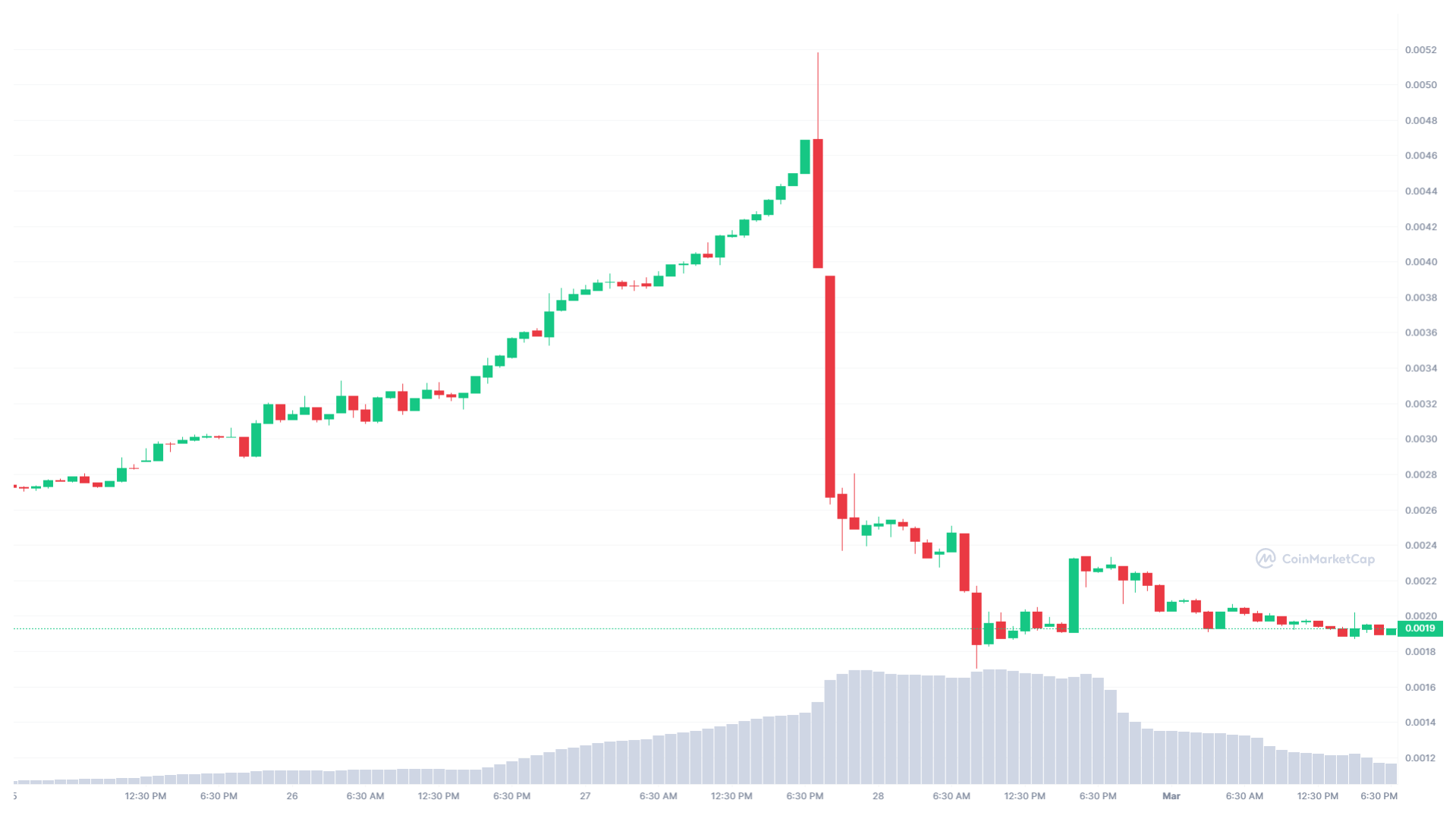 The current price per share is 0.00192 dollars, and its market capitalization is $5.69 million.
Yet, OKX has responded angrily to Celestial by saying that Celestial's usage of its branding was done without permission.
They have provided a supplementary response to the charges made by the customer regarding insider trading in this incident.
OKEx, a cryptocurrency exchange, has disclosed that its wholly-owned subsidiary, OKX Ventures, has put one hundred thousand dollars towards the Celestial GameFi project since September 2021.
Nonetheless, the exchange has clarified that the CELT tokens it received have been transferred into OKX Venture's accounts "without any transactions."
A further examination was conducted, and the results showed no proof of insider trading by OKX's workers.
OKXe Has Suspended Trading in USDT Stablecoins
As a result of everything that has transpired, the cryptocurrency exchange OKX has been forced to seize a total of 2,014,381 USDT.
In addition, the cryptocurrency exchange has guaranteed a total resolution of 3,014,381 US Dollars in Bitcoin.
OKX will perform an airdrop for all affected customers while simultaneously putting up its own million USDT.
All users who purchased CELT tokens between February 25 at 12 am Hong Kong time and February 28 at the same time and subsequently suffered losses will be eligible for the airdrop.
OKX has announced that more information regarding the airdrop will be made public within twenty-four hours.
Celestial has apologized for the "bad impact" caused by the occurrence, even as OKX has begun an inquiry into what happened. It stated (1) that:
"We did not use any of our relationships with OKX to promote this event. Several key opinion leaders were behind all of the manipulations of the bogus promotion.
We will provide the OKX exchange with our full cooperation during their inquiry and accept whatever judgments they come to about this situation.
In addition, Celestial has indicated that it intends to "minimize user losses" by announcing a comprehensive buyback program at some point shortly.
Users have been reassured by OKX founder Star XU that the cryptocurrency exchange will evaluate its "listing rules to prevent similar garbage tokens" from being posted. There is also the possibility that OKX will contemplate delisting the CELT coins from the platform.
It's really make us feel disappointed. Team will review our listing standards to prevent similar shit tokens be listed and consider delist Celt. OKX is a neutral exchange,any token use the relationship with okx do promotion is not allowed except OKB and OKT. pic.twitter.com/5keyByQajk

— Star (@star_okx) February 28, 2023