Javier Milei Allegedly Promoted Bitcoin Ponzi Scheme, Sued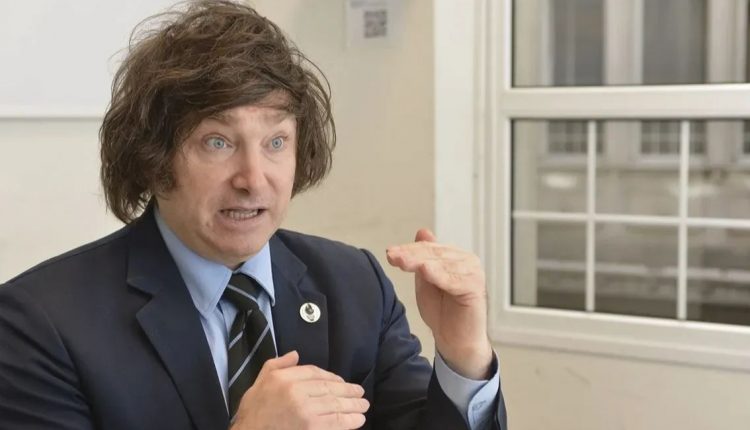 A lawsuit has been filed against Argentina's eccentric Bitcoiner presidential candidate, who is accused of pushing a cryptocurrency ponzi scam.
In December of 2017, Javier Milei, a leading candidate for the presidency of Argentina, published an Instagram post to his 1.3 million followers in which he promoted CoinX. This cryptocurrency investment platform made users the promise of enormous returns on their investments.
View this post on Instagram
The website, which was shut down in June after having a sizable social media following, said that it could automate transactions for investors and make them a lot of money by using artificial intelligence (AI), bots, and human traders.
Milei paid a visit to their offices in Buenos Aires in the month of December. According to what he mentioned in the Instagram post,
"They are reinventing the method to invest in order to assist Argentinians with inflation. You are now able to replicate your investment in cryptocurrencies, pesos, or dollars and make a profit."
The supervisory National Securities Commission (CNV) stated that the network seemed to have no lawful right to operate in the nation and directed it to suspend operations. As a result, CoinX shut down its business and ceased all business activities. According to the reports of the local media, it had not given back investors the returns that were expected.
According to an article that was published in an Argentine newspaper over the weekend, a group of dissatisfied followers is now demanding damages since they followed Milei's advice but did not see any large returns on their investments.
According to the lawsuit that lawyer Juan Pablo Chiesa submitted, investors have lost anywhere from 30 million to 40 million pesos (almost $300,000) as a result of the scam.
Since then, Milei, a libertarian economist 51 years old, has distanced himself from the platform, saying that he did not fool anyone and was not paid to promote CoinX. Milei is a supporter of Bitcoin and has previously referred to the central bank as "a hoax."
The peculiar politician, who is very active on social media, claims that he has a plan to save Argentina, which is currently experiencing one of the highest rates of inflation anywhere in the world. And he's doing quite well: according to some surveys, he's among the top three contenders who are most likely to win the election that will take place the following year.
However, the fact that he appears in Instagram posts alongside shady cryptocurrency platforms is not likely to work in his favor.