Alexey Pertsev to Continue Languishing in Jail for Another 90 days! No Bail Granted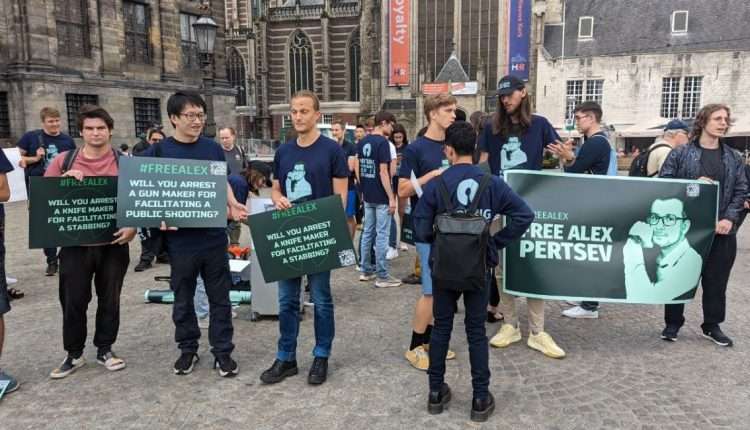 Tornado Cash, a cryptocurrency mixer, was hit with sanctions by the Treasury Department earlier this month for allegedly facilitating the laundering of over $7 billion worth of digital crypto assets that were stolen in virtual heists by hackers from North Korea.
Following this, on August 10th, the Fiscal Information and Investigation Service (FIOD) made an arrest Alexey Perstev, who is suspected of being the developer of Tornado cash. Perstev is 29 years old.
Perstev was denied bail by a judge in the Netherlands on August 24, and the judge added that he must remain in jail for the next three months.
On August 12, Perstev was brought before the judge for the first time, and the examining judge decided to put him in detention for a period of fourteen days.
Later on August 24, Pertsev's legal representatives submitted a bail application, but it was denied. In addition, the judge ordered that an initial public hearing must take place within the next 90 days.
His arrest was made on suspicion that he was "involved in concealing unlawful financial flows and enabling money laundering" through the use of the decentralized Ethereum mixing service Tornado Cash, as stated by the Dutch financial crime authority FIOD.
In June, the Financial Advanced Cyber Team of FIOD began looking into Tornado Cash as a potential criminal enterprise. Tornado Cash "has been utilized to mask large-scale illegal money flows, notably from (online) thefts of cryptocurrencies," according to the researchers. Protests have been held all around the world, demanding that Pertsev be let free. However, the Dutch authorities have not specified which laws they believe he committed that led to his arrest.
No Formal Charges Frames Yet!
The fact that Perstev has not been formally charged with a crime, despite the fact that he is currently being held in jail on suspicion of committing a crime, has infuriated crypto fans.
Alexey Pertsev's supporters have amassed over 2,000 signatures on a petition in an effort to bring more attention to the circumstances surrounding his arrest and, ultimately, secure his release.
According to the petition on Change.org, which was started by a product manager stationed in Helsinki named Daria Mironova, "the accusations against Perstev threaten to kill the entire open-source software segment."
A significant number of crypto aficionados think that the allegations made against Alex pose a risk to the open-source software industry as a whole. The arrest of Pertsev also raises problems regarding the level of involvement an individual must have in a protocol in order to be held accountable for the misuse of that protocol.