Voyager Digital Will Resume Withdrawal on August 11th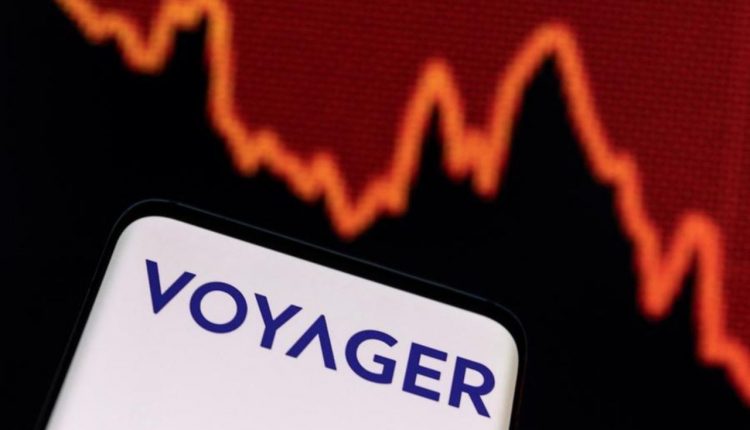 A ruling was made in favor of Voyager Digital earlier on Thursday by Judge Michael Wiles of the United States Bankruptcy Court in New York. This allowed Voyager Digital to receive access to the cash in its custodial wallets, which will allow it to return $270 million to the customers who were negatively impacted.
As a result of the verdict, the defunct cryptocurrency lender has stated that customers who have cash in their accounts may take up to the equivalent of one hundred thousand dollars in a single day from their accounts.
This procedure will begin precisely one week following the judge's verdict, which will be on Thursday, August 11th of this month.
Nevertheless, the success of this method of repayment is heavily dependent on whether or not the cash from the Metropolitan Commercial Bank is received within five to ten working days. As soon as the procedure is over, the cryptocurrency broker will once again be able to provide access to in-app cash withdrawals.
Voyager is continuing with its restructuring in the middle of filing for bankruptcy
Because of the intense competition and volatile market conditions, Voyager Digital Holdings has temporarily halted the processing of withdrawals, deposits, and a wide variety of other trade products on its platform. A portion of the issues that Voyager encountered was attributable to the lender's purported connection to Three Arrows Capital (3AC), an additional troubled cryptocurrency lender that was facing liquidation.
In the end, Voyager submitted an application for bankruptcy under Chapter 11 to the United States Bankruptcy Court for the Southern District of New York.
The financially troubled cryptocurrency lender wanted to be allowed to submit a reorganization plan before it filed for bankruptcy protection. Voyager intended to merge the $110 million in cash and owned crypto assets that it already possessed with the funds that it kept in a custodial account at Metropolitan Commercial Bank designated for the benefit of its customers known as an FBO account.
On the other side, Shingo Lavine and his father, Adam Lavine, both of whom had previously held top positions at Voyager, had other plans in mind. They suggested that the cryptocurrency lender stop all of its loan activities and instead start engaging in live trades once again. After that, you should provide a recovery token to each individual consumer in order to keep them on the site.
It would appear from the news of today that Voyager has every intention of sticking to the earlier reorganization plans it had.
Voyager is currently looking for ways to settle its business with its customers and investors, and in the future, it is also contemplating relinquishing its ownership. Earlier, in reply to Alameda's offer to buy out all of Voyager's digital assets, including the outstanding loans, Voyager had submitted a rejection letter to the court.
More News:
Blockchain Startup Coherent gets $4.5M Funding
CZ Argues That Country-Specific Crypto Markets Are a Poor Idea