AXS Forming an 'Cup and Handle' Pattern, a Breakout Incoming?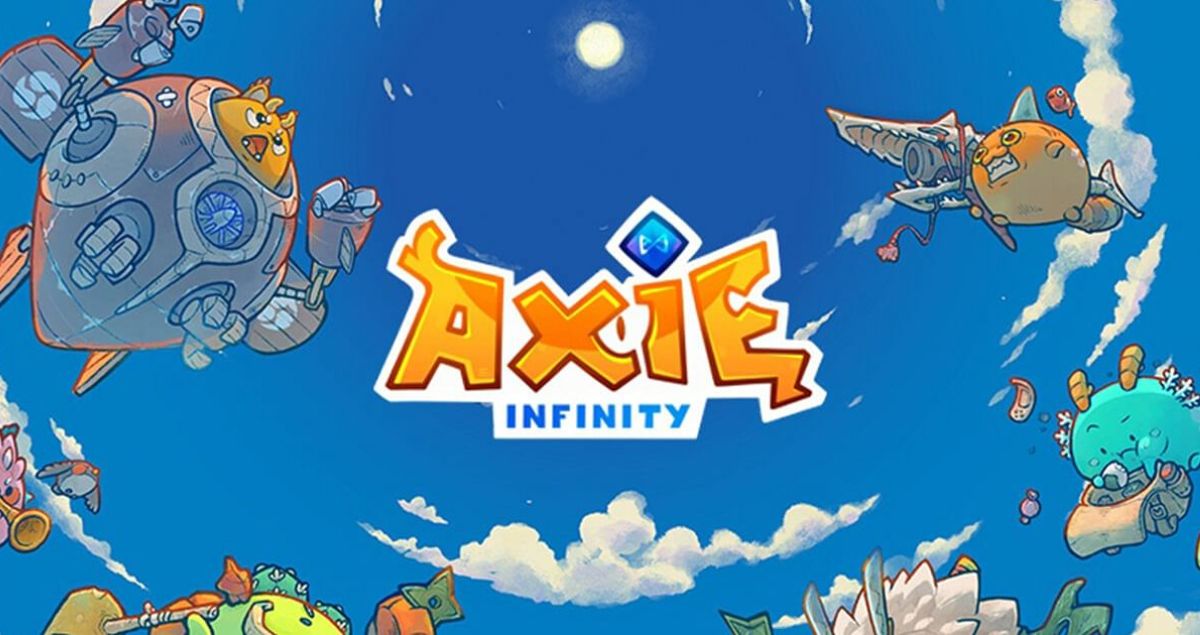 Since the last few days, Axie Infinity (AXS) has been creating a massive bullish reversal pattern that might drive its prices higher.
The pattern, also known as the "cup and handle," is distinguished by a broad crescent form followed by a small upward retracement. It usually ends when the price breaks above the cup-and-handle's neckline support, then break out of the descending channel.
AXS might give a major breakout
Technical analysis dictates that a breakout from a cup and handle takes the price to a level at a distance equal to the greatest separation between the structure's top and support.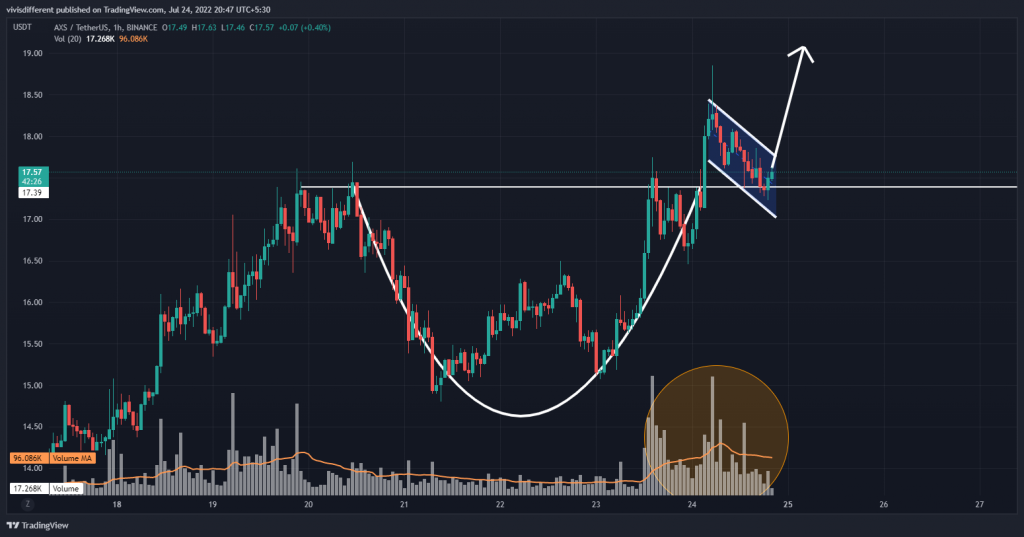 A crescent-shaped trend resembling a cup is created by AXS's price surge in the last few days. In addition, the recent price recovery of 50% from the June 18 local bottom of $11.82 creates a cup and handle pattern, as depicted above. After forming a cup, the price has retraced back to the support line of the cup and is taking the support. Volume has been low since the price came down. Hence we can assume that the price will bounce up quite well. The technical analysis of the stock appears to be biased to the upside in the short term.
Trouble Not Leaving Axie Infinity Alone
However, the overall trend of AXS is still gloomy, mostly because of the depressing trend in other parts of the crypto market. However, Axie Infinity's faltering plan to maintain a gaming platform that compensates its users for playing also hurts AXS.
AXS, which functions as a governance token and lawful currency inside the Axie Infinity network, has also seen a decline in demand due to negative publicity, such as a $600 million breach early this year.
According to data recorded by Token Terminal, this is evident in Axie's monthly income performance, which has decreased by more than 98 percent from its peak of $364.4 million in August 2021.
The author's personal thoughts and opinions are conveyed in this article. Every trading and investing action carries risk. Therefore before making a choice, you should do your own study. There is never a guarantee of Technical analysis to be 100 % correct.